아이엘츠 스피킹/아이엘츠 족보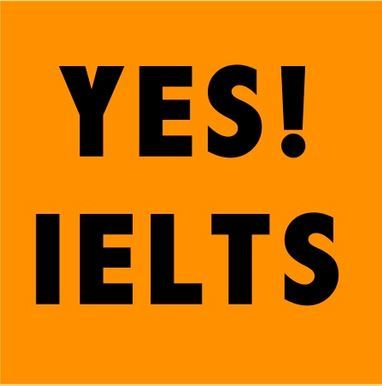 안녕하세요 맥스클래스 아이엘츠 스피킹 수업을 어떤교재를 사용하는지 궁금해 하시는 분들이 계실것 같아 샘플기출 질문 포스팅 합니다.
먼저 시중 서점에서 구매할 수 있는 교재를 그대로 사용하지 않습니다. 국내엔 사실 ielts 관련 서적이 토익 토플에 비하여 현저하게 적은게 사실 입니다. 이 부분이 아이엘츠를 준비하는 수험생에게 가장 곤혹스런 부분이죠.
만약 토익만큼 국내 수험자가 많다면 출판사에서 너 나 할것 없이 서둘러 출간 하겠지만, 현실이 그렇지 않으니...
하지만 이웃국가 중국만 해도 영국 캐나다 호주로 이민이나 유학을 가려는 사람들이 많다 보니 당연하게 ielts 시험을 치르는 수험생도 많겠고 ielts 관련서적도 넘쳐 납니다. 시험관련 정보를 나누는 그룹이나 포럼도 활성화 되어 있고요.
맥스클래스 아이엘츠 스피킹 교재는 국내서적 뿐만 아니라 중국 일본 말레이시아에서 이미 출제된 기출 문제나 정보를 모아 교재를 구성하고
수업을 합니다.
수험생들이 어려워하는 파트 Speaking 파트 샘플 포스팅 합니다. 해석은 없습니다.
Q. What are some of the advantages and disadvantages of studying abroad?
A. I think there are lots of advantages to studying abroad. You get to emerge yourself totally in a different culture. Most of the time you learn a different language. Obviously some people do study abroad and take classes in their native language. You get to meet people from around the world, you get to experience things that you would never be able to get to do, um, while you're at home. But there are some disadvantages, obviously, like culture shock and homesickness.
Q. Do you think exams are necessary? Why or why not?
A. I understand that exams stress out a lot of students. However, I still they're very important. I think exams rate a student, and make them preform better. Why they make them perform better is because those students will actually try to learn things simply to achieve a good mark on an exam. And although students get a lot of stress from this I sill think it's very necessary.
Q.What are some types of pollution?
A.There are lots of different types of pollution. Air pollution, noise pollution, water pollution. It seems to me that air pollution is the most serious out of all of these, particularly in big cities like Seoul.
Q.What are some ways that you can reduce pollution?
A. I think a lot of it has to do with taking initiative and actually planning to do something about it. I think we all know different ways to help prevent pollution, like recycling, and using public transport ... things like that, but we need something to motivate us to actually start doing these things. I know the things I should do to help reduce pollution, but I think it is initiatives from environmental groups and the government that actually get ordinary people like me doing things.
Q.What are some things which can be recycled?
A. There are lots of things that can be recycled. Aluminum goods, some plastics and most papers.
Q.Which is more important, increasing people's standard of living or protecting the environment?
A. It seems to me that the two things are dependent on one another. I think a high standard of living is really important, but how can we provide people with this if they are exposed to air pollution, drinking polluted water and surrounded by waste.
Q.What environmental groups are active in your country? Have you ever contributed your time as a volunteer to an environmental group?
A. Probably the most active environmental group in our country is one called Green Peace, although I personally have never contributed my time to that organization. The reason is because I didn't always believe that what they are doing is right, and I don't believe they do things in the right way. I think sometimes they can be detrimental to the cause of environmentalism.